Aluizio Coelho at Copa Montana – Brazil
ALUIZIO COELHO IS GOING TO CURITIBA FOR THE SECOND RACE OF COPA MONTANA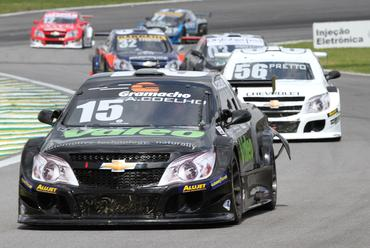 Aluizio Coelho had been at the Christians in Motorsport AGM, this year, brother in JESUS Christ Aluizio was a Formula Renault champion in 1998 and the prize for the champion was a test at Williams F1 car.
In 1999 Aluizio was Jenson Button's team mate. Today the driver is participating in the Feeder Series for the main championship in Brazil, the Copa Caixa Stock Car.
Aluizio is confident for the race weekend as he believes in the team, which has a great history in motorsport in Brasil, and trusts that he knows the car better for a good result in Curitiba this weekend.
CIM members can pray for our brother in CHRIST who is in Brasil doing what he does best for the Honor and Glory of GOD almighty.
Adriano Medeiros